Automotive Device Test Quality
The global automotive semiconductor market represents $40B and is expected to double over the next decade. What's driving this ever-increasing market? Simply put, two automotive applications: electrification and autonomy.
Electric vehicles require high power discrete semiconductors for power conversion. Battery management ICs are used for cell balancing and monitoring. ADAS, and eventually autonomous vehicles, require RF, Lidar, ultrasonic and image sensors, and high-end processing capability. And, MCUs are used to control in cabin functionality and play a critical role in vehicle security.
Teradyne's Automotive Test Solutions
To meet the diverse test needs, manufacturers turn to Teradyne for quality automotive test and automotive System Level Test (SLT). Teradyne's comprehensive automotive test solutions include:
Drives the quality test needed for SOC in cockpit domain controllers, ADAS processors and 5G RF connectivity
Exceeds the challenging quality requirements for complex safety devices used in ADAS, airbag and antilock braking systems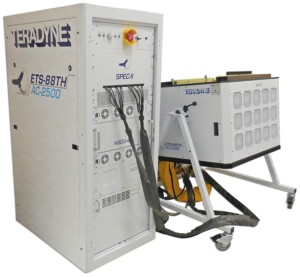 Minimizes the engineering development required to bring high power modules to market quickly for hybrid and electric vehicles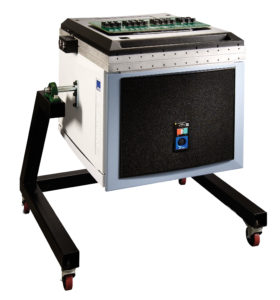 Delivers industry leading throughput and best cost of test for microcontrollers used throughout the car
Automotive semiconductor production test is a critical piece of the automotive manufacturing process. Car companies and their suppliers must meet very challenging quality, time to market and cost requirements. Teradyne's production proven automotive test solutions have an important impact on each of these requirements.
The automotive industry has been challenged to meet aggressive CO2 emissions targets which will help reduce global warming. The industry will also continue to strive to increase vehicle safety and reduce fatalities. The fulfillment of both critically important missions require cost-effective and high-quality semiconductors.
Teradyne delivers dependable quality, unmatched throughput, the best cost of test, and minimizes the engineering development to bring new products to market. Teradyne delivers the most comprehensive approach for all the critical requirements in automotive device test.