Sustainment & Life-cycle Support
Optimized Test Solutions, Maximum Uptime, Minimum Life Cycle Costs
​Teradyne's Total Support Solution spans the entire ATE life cycle from initial configuration and TPS development through deployment, sustainment, and technology updates.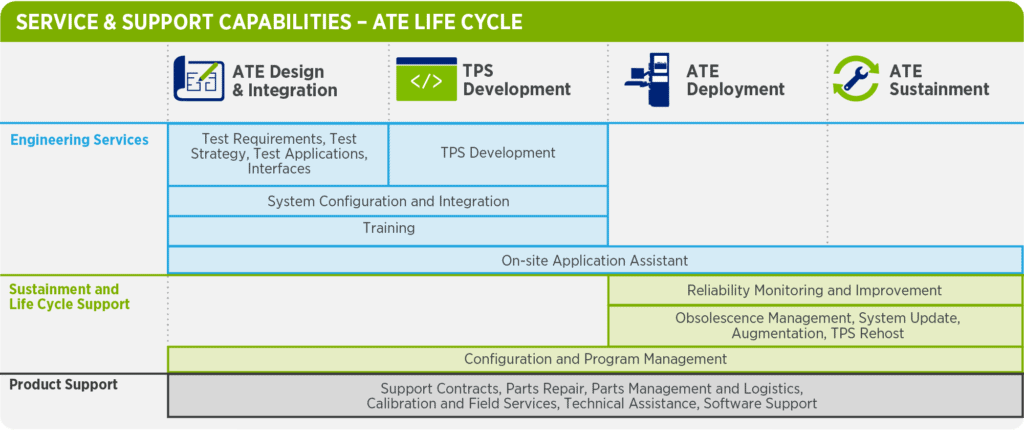 Managing long-term ATE effectiveness and sustainment involves more than just maintenance and repair.
Total Support Solution combines Teradyne's long-term product support, unmatched engineering expertise, and deep knowledge in defense logistics to provide support solutions specific to customer's needs throughout the ATE life cycle, enabling customers from integration labs to factories and MRO shops to achieve optimized test solutions, maximum equipment uptime and minimum life-cycle costs.
Teradyne Support and Service Offerings Encompass Every Aspect of the ATE System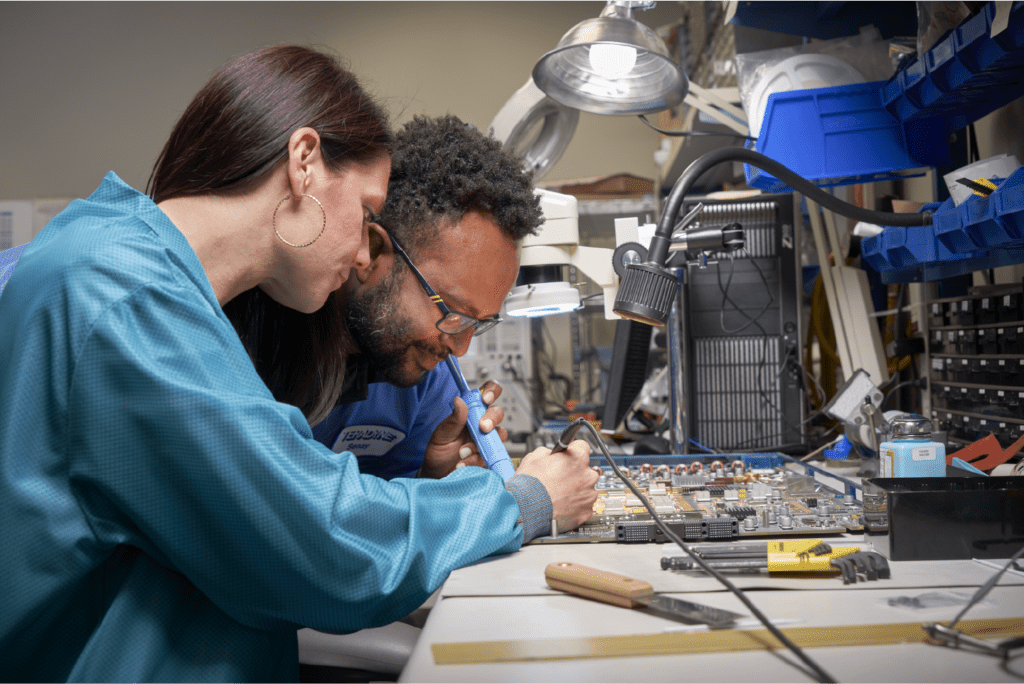 Product Support Contracts are created based on customer's needs. Standard Support Agreements include parts replacement/repair, preventative maintenance visits, on-site field service engineering, and hotline to Customer Care Center for technical assistance.
Teradyne offers industry unique Parts Services to meet customer's specific availability requirements. With inventory and repair centers located across the globe, we have the infrastructure to support nearly every kind of spare parts strategy.
For U.S. D&A Parts Service, call 1-877-Teradyne (1-877-837-2396), Option 1
For U.S. D&A Technical Assistance, call 1-877-Teradyne (1-877-837-2396), Option 2
System, Application, TPS Engineering Services
Teradyne offers a broad range of project-based solutions and engineering services from developing test strategy to customer training. With a successful history of developing test applications, interfaces, and TPS, our applications team has the proven experience and capability to accelerate customer's success through all stages of test.
For customers looking for complete test solutions, Teradyne offers the complete Total Test Solution which includes test equipment, TPS, documentation and long-term support.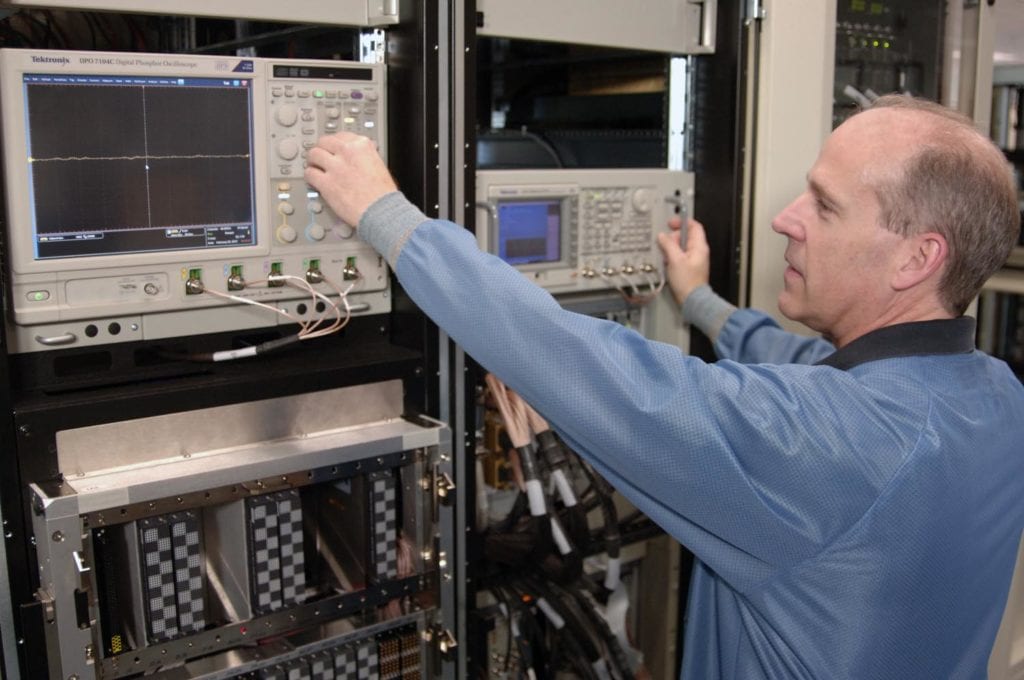 Sustainment and Life Cycle Support
Decades of experience in Defense and Aerospace testing has provided Teradyne with in-depth knowledge of defense logistics and extensive life cycle support capabilities to ensure our customers' operational success. We provide reliability improvement, program and configuration management as well as obsolescence management and tech update solutions.
Our service offerings are aligned to meet customers' strategic objectives and represent a partnership between us and our customers. Teradyne's service contracts control and reduce costs over time through commitment to quality improvement activities.
eKnowledge
Teradyne's eKnowledge portal gives customers detailed technical information to support the operation and maintenance of their Teradyne test systems, instruments and software. With access to the self-service, web-based portal, you can download current software, find and read the latest release notes and user manuals and submit technical questions to our experienced team.
Parts Repair
Parts Repair is available through Teradyne's Global Services Organization. Services can be accessed over the phone, on the web via our online portal or through our Customer Care Center for service issues requiring immediate assistance.
Product Support Status
Access information about Teradyne Defense and Aerospace products that are out of production and/or no longer supported.
Reference Library
All collateral‒datasheets, brochures, technical articles and white papers‒for Teradyne Defense & Aerospace
Training
Teradyne offers a full suite of training classes, seminars and workshops, which are delivered at our corporate headquarters or at your site. Teradyne can also develop customized training seminars addressing topics inherent to your individual test environment. Register online for a class or view our schedule to see which classes are available.