Digital and Mixed-Signal Test Solutions
Teradyne is the industry leader in digital and mixed-signal device test. In fact, customers count on us for our tester capability and performance, ease of software use and unparalleled customer support. A brief description of digital and mixed-signal devices and the markets they serve will highlight why device manufacturers depend on Teradyne's test solutions.
A digital device processes electronic signals that represent either a one (on) or a zero (off). The 'ones' and 'zeros' represent data. Each one or zero is referred to as a bit and a group of 8 bits equals a byte. Digital devices are used in computers, phones, storage devices, keyboards, printers, etc. AI computing relies on digital devices, with very high-speed serial interfaces, for inter-chip communication.
A mixed-signal device is an integrated circuit that contains both analog and digital circuits. Mixed-signal devices are widely used in numerous applications. Let's use your cell phone as an example. A mixed-signal device enables your voice, which is analog, to be digitally processed and then another mixed-signal device converts it to an RF signal that transmits your voice.
Mixed-signal devices include digital device capabilities and analog components such as digital to analog or analog to digital converters, amplifiers, filters, regulators, etc. Mixed-signal devices may have large amounts of digital and small amounts of analog or the other way around. Digital and mixed-signal devices are commonly referred to as System on a Chip (SoC) devices because they are made up of several components providing the building blocks to a complete system. They are commonly designed for specific applications such as a set top box for your TV, 5G handsets and infrastructure support, automotive, medical devices, professional audio and a vast array of other consumer applications.
Teradyne's Digital and Mixed-Signal Solutions
Ensures quality test, throughput and fast time to market needed for 64 Bit Central Processing Units (CPU), Terabyte disc drive components, Application Processors (AP), mobile power management, secure elements and other complex SoC devices.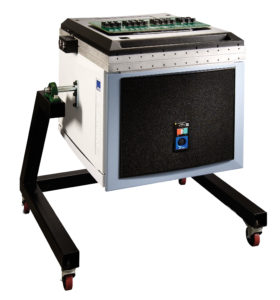 Delivers industry leading throughput and best cost of test for low cost consumer and automotive devices including microcontrollers, appliances and other consumer applications requiring embedded converters and Bluetooth®. Also, touch sensors and smart card devices.
Architected to meet the increasing demands of higher resolution image sensors, expanding test quality standards, and innovative new sensor features with varying wavelengths of light and modulation features.
Teradyne's UltraFLEX Family and J750 are uniquely equipped with a synchronization architecture for digital and analog instruments which enable operating the device as it would operate in the real world. An integrated Digital Signal Processing (DSP) capability analyzes all performance test parameters. IG-XL software enables the programmer to rapidly develop high throughput, high quality multisite test programs with an easy to use software language and efficient tool suite. Industry leading global test experts support the customer, understand the devices and maximize tester performance to implement a complete integrated test solution.